2020, what a year, and we're sure you're as glad as we are to see the end of it. The year of COVID-19 saw drastic changes in how we live, communicate, and interact. This was especially true for nonprofit organizations.
With social distancing and masks now a staple in any social encounter or public space, we're all adapting to life in the "new normal."
Fundraising events saw a massive pullback in 2020. With people under stay-at-home orders in almost every major US state, the American economy ground to a halt.
Gatherings are limited and hosting an auction or gala fundraising dinner is no longer an option for nonprofits. While fundraising has dynamics changed, there were a few charities and organizations that took charge of the situation.
Transitioning to doing business in the digital age is smooth for some but challenging for others.
Let's look at five trends we see for nonprofits in 2021.
1. The transition to the virtual workspace
Many nonprofits already integrate video into their marketing strategy. However, 2020 saw the launch and adoption of "Zoom" across organizations.
Keeping in touch with your team while everyone is working from home is frustrating for managers and employees. The shift in the workplace dynamic required the use of cloud-based productivity and collaboration tools – such as Slack and DocuSign – allowing employees to interact and work remotely.
Tech also played a fundamental role in the survival and adaptation of nonprofits to the country's lockdowns. Organizing virtual events through innovations like online auction software helped nonprofits stay on track with their funding targets. Virtual is also the way forward for many organizational activities with virtual board meetings now the norm for many nonprofits along with virtual staff meetings.
By integrating and implementing digital solutions into marketing strategies, nonprofits can stay above water in 2021. When the pandemic eventually subsides, those companies that build digital infrastructure will have the correct positioning for rapid market expansion.
2. Focusing on the employee experience‍
Nonprofits rely on fundraising and marketing, and many of them focus too much on attracting new donations without auditing their employee experience. Eventually, organizations taking the often discarded position of improving the employee experience realize better donation revenues than other nonprofits.
Nonprofits need to integrate and implement digital solutions to improve the employee experience. By automating workflows, you free up employee time to focus on other components of your charity drive or operations.
The goal of implementing digital strategies in the remote workplace negates the need for staff at your offices. When they have all the tools they need to work from home as effectively as they can from the office, you win the digital transformation race in 2021.
Digital workplace solutions increase employee productivity and engagement. Instead of focusing on spending your budget on marketing, look at what you can do to bring your employee experience up to par in the digital age.
3. The generational shift – from Boomers to Gen Z
The pandemic saw a much higher mortality rate for the elderly, with New York taking a big hit to the senior community in nursing homes across the state.
As the Baby Boomer generation officially starts to transition out of the workforce, were seeing millennials and Gen Zs enter the workforce for the first time.
That not only means your employees are going to shift in culture and mindset, but so are your donors. Prepare for a generational shift to Gen Zs with Bitcoin and cryptocurrency wealth they're willing to share with noble causes.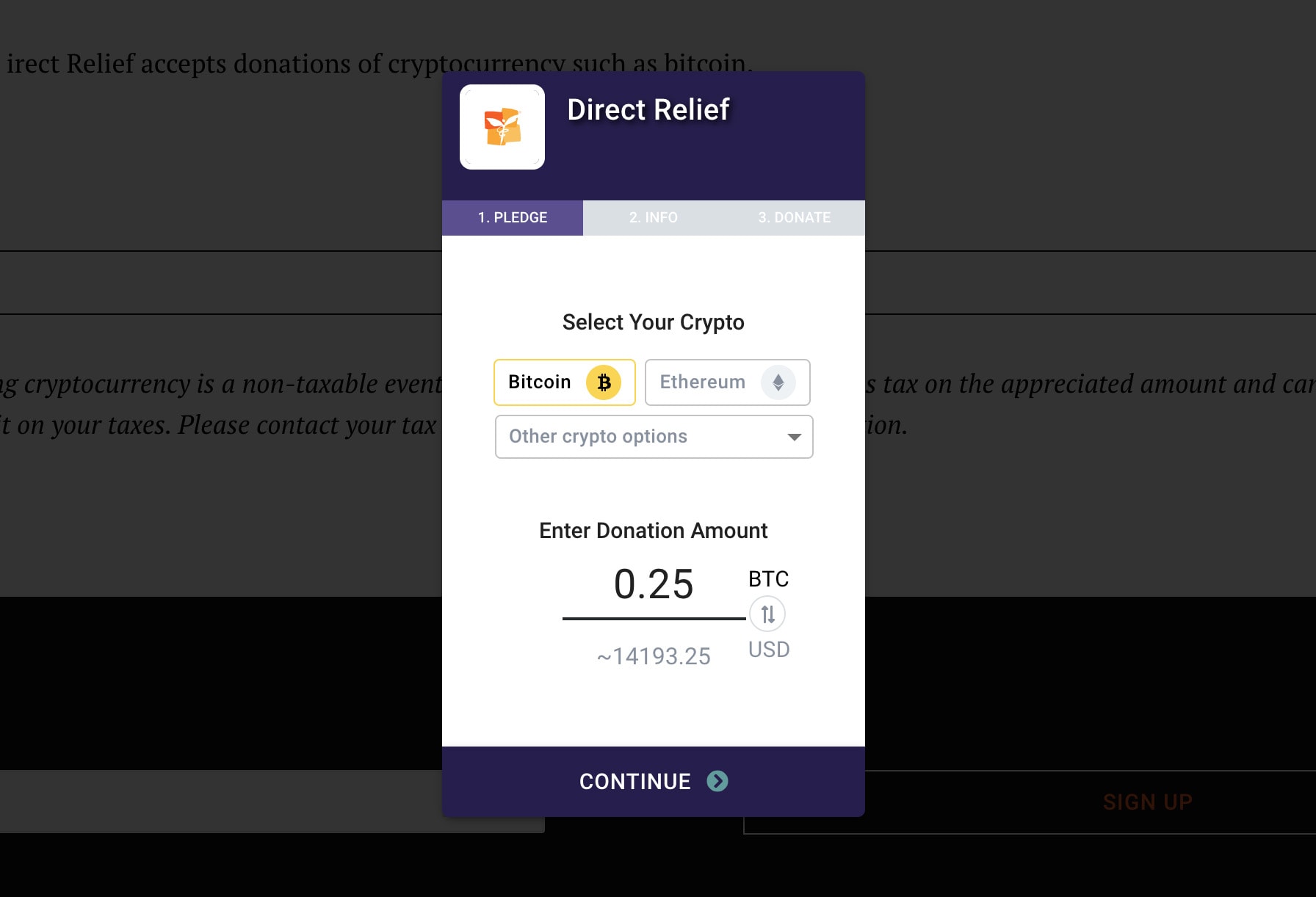 Setting up your organization or charity to accept crypto allows you to reach a new group of consumers and donors. Cryptocurrency donations are one of the ways to get more funds flowing into your nonprofit, whether it's donating Bitcoin or other coins such as Litecoin and Ethereum.
However, think about adding e-wallet services like PayPal and Venmo. These payment processors are already widespread, and many younger generation donors would rather send you money through PayPal or Venmo than worry about setting up a bank wire.
Innovative ways of accepting donations like running super chats on YouTube podcasts are great ways to get more donors and more attention. A Patreon account also provides a unique digital platform where you can setup benefits programs for subscriber donors, creating monthly income streams.
Cater your marketing strategy more toward the Millennial and Gen Z consumer, and you'll find you attract a new, youthful market that cares about causes.
4. The edge is in the data
With the physical world closing its doors and shuttering the windows, nonprofits took to the internet. The organization's website became the most important business tool of any nonprofit in 2020. Companies that adapted to this change and prepared to handle the shift in consumer behavior benefitted enormously.
With donors looking to online platforms for events, information, and donations, nonprofits and charities can better understand who is donating to their cause. Websites with proper data analytics tools give nonprofits a huge advantage.
Data is the new hottest commodity in marketing – and just about any other business function. Data lets you analyze your traffic sources and your donor demographics. Build custom donor profiles inside your donor database and create marketing plans for your events and auctions that target your ideal donor personas.
However, with more data comes more responsibility. Organizations need to improve online security around their website to stop hackers exploiting weaknesses, making off with donor data.
5. The social migration online
Social distancing implemented in the wave of the pandemic left more people reliant on their phones than ever before. Social media platforms exploded with traffic as people with nothing to do but stay home decided to kill time online.
The result was the birth of TikTok and a change in the dynamic of the social media space. This video-sharing platform is almost as large as Instagram, and influencers reach superstar status overnight. While we all laughed at the dancing nurses and other TikTok kids doing their thing on the platform, it also presents an opportunity for nonprofits in 2021.
Creating a strong social media presence using trending platforms like TikTok help get your auctions, events, and other nonprofits functions in front of more viewers, in the right target market. TikTok even added a nonprofit fundraising option to make it easy to showcase options for donors.
The bottom line for nonprofits in 2021
We're not going back to the way things were anytime soon.
Nonprofits that fail to shift to digital strategies, environments, and tools will find it challenging to survive in 2021.