Nonprofits Decoded is a reader-supported publication. When you sign up or buy through certain links on our site, we may earn a small commission at no cost to you. View our ethics statement.
Solid and secure web hosting provides the backbone of keeping your nonprofit organization online.
Today, WordPress remains the content management system of choice with about 40% of all websites using it. That's over 455 million websites!
Website builders like Squarespace and Wix, which do not require web hosting, only account for a tiny 3% of websites.
So, where do all of these WordPress websites live? Web hosting.
What is web hosting?
Website hosting helps a website owner get online, providing storage space for the website's file, along with other benefits such as security and monitoring. A website contains a large number of files uploaded on various occasions. When a website is active on the internet, these files become accessible by a web browser. Therefore, a website needs free space to store these files seamlessly.
Many organizations offer web hosting services for nonprofit websites. These service providers should own essential technology that will enable storing all the files appropriately. When a client opts for a hosting service, it rents some space on the server owned and managed by the service provider. Therefore, one needs to choose the web hosting company wisely so that all the files of a website are safe.
A website owner should own some space on the server to store its content and other files. However, many cannot afford to own some space, and they have to rent a portion of it. This is where third-party web hosting companies come into play. These companies own space on the server which they rent out to website owners. Therefore, all the files of a website remain accessible round the clock due to the server space.
A server is an ever-running physical computer that allows accessing a website's files seamlessly. It is integrated with essential hardware and software components required for the smooth operation of a website. A website hosting company shall maintain the server regularly and ensure its highest security. This will enable popular web browsers like Google Chrome, Internet Explorer, etc., to access a website's files.
The basics of how website hosting works explained
A website contains multiple files that require secure storage space. When a developer creates a website, he requires space to store these files to ensure they are accessible. It is the server that offers free space for storing a website's files. A website hosting company owns a server where all the files can be stored.
A server can store word files, media files, databases, and other components required for the website's functioning. The storage space available in a server is limited, and clients can avail of them by subscribing to the company's hosting plan. Therefore, it is necessary to measure the amount of space required before choosing a web hosting plan for a WordPress website.
Web hosting companies have a wide range of plans depending on their server's size. They allow website owners to rent according to their needs. A start-up can do with a small portion of the server since it has lower traffic. However, a big brand might need renting the entire server because it has a vast client base.
A CMS (Content Management System) can help developers build a website effortlessly. They can use WordPress, which is a popular CMS, and many rely on it. This CMS allows website owners to access their files on the server. Besides server space, a website also requires a domain name. The owner can register a domain name at a reliable source, and then he needs to link it with the server. This will help the browser locate the actual position of a file.
Looking for the best place to register a nonprofit domain name?
Read our tips and recommendations for
nonprofit domain names
.
Whenever an internet user types the website's domain name or clinks on the links present on the site, the browser will retrieve the files from the server. Therefore, the viewer can view the files on his device once the server displays them. This entire process should be swift to ensure lower bounce rates.
If a browser takes more time to retrieve files from the server, it is clear that the website needs to speed up. Therefore, a website owner should be careful to choose an efficient web hosting service provider. Top-class hosting companies are highly reliable, and they increase a website's operational speed many-fold times.
Different types of web hosting services: Shared vs VPS vs WordPress
Web hosting comes in a variety of tiers and styles, depending on your needs.
The most common is Shared Hosting, which means just that, you're website is sharing space on a server with other websites. This is good because it helps lower the cost, however, it can be bad if one website is taking up too many resources, slowing down everyone's website.
Another popular option is VPS or Virtual Private Servers. These create a virtualized, private slice of a server for your organization's usage. This better distributes server load and ensures higher levels of uptime and performance.
The newest form of hosting is WordPress Hosting, which is custom-built for websites using WordPress. WordPress Hosting removes many of the technical features often found in other tiers of hosting and focuses on an easier user experience.
Cloud Hosting comes in many flavors and types and is good for sites that are truly global, taking advantage of a decentralized network of datacenters.
Whether you choose Shared, VPS or WordPress Hosting, you're likely to land on a managed hosting provider. Managed hosting means the web host worries about the behind-the-scenes details and ensures the health of the server.
What features are included in a web hosting package?
A website hosting company typically has a variety of levels or tiers of service available with many perfectly suited for nonprofit websites.
These key features are what we'd suggest you focus on to cut through the noise when making a web hosting decision.
Storage Space
The storage space available in a hosting plan holds a lot of importance for a website. It is significant in deciding the amount of space the site can occupy on the server, with most hosting providers charging overages once you go beyond that storage space limit.
Some hosts tease "unlimited" space, but remember, nothing is free. Deep inside the terms and conditions, you'll likely notice "unlimited" is not truly unlimited. Websites also don't need unlimited space, so don't fall for this common sales tactic.
Even a website heavy with photos from nonprofit events and fundraisers will still likely only use a few gigabytes (GB) of storage space.
SSL Certificates
SSL or Secure Sockets Layer Certificates help add a layer of security to your website by verifying the identity of who owns the website to the outside world and ensuring secure, encrypted movement between the website and your web browser. Some hosts provide security certificates at no charge, usually through Let's Encrypt.
Want to learn more about security certificates and how they work? Check out our complete guide to SSLs for nonprofits.
Google, as well, now requires websites to have an SSL, otherwise, it will display a warning message in Chrome.
CDN
A CDN, or Content Delivery Network, helps spread the load of website traffic across a network of servers, thus speeding up your website and providing additional security benefits.
CDNs come in different levels of service, with the lower tiers often focused on the security and uptime of your website. Cloudflare provides a free basic CDN service that helps thwart DDoS and other cyber attacks with advanced features available at special nonprofit rates through TechSoup.
Most shared hosting plans do not include a CDN by default unless you're going with a WordPress specific host, like Kinsta or FlyWheel.
Cache
Websites that use multiple plugins can benefit from caching, which helps speed up the website loading for visitors.
Cacheing goes hand-in-hand with a CDN and some hosts pair the two together, but that's not always necessary.
Adequate Bandwidth
Higher bandwidth allows a website to transfer a vast amount of data to and from the server. Many website hosts have moved to an "unlimited" or unmetered bandwidth cap, but like we noted earlier, nothing is ever free.
If your website was truly using a large amount of bandwidth, most shared hosting providers would kindly encourage you to move to a higher tier server, such as a Virtual Private Server (VPS) or a dedicated server.
With that said, most small nonprofits will be fine with a bandwidth cap under 50 to 100 gigabytes (GB) a month. This number resets, and similar to storage space, can be upgraded at many hosts if you continue to hit the upper limit.
These were some of the premium features that website owners should look out for in hosting plans. However, small-scale organizations could also consider a website builder that does not require extra fees for hosting. These services often include hosting in the price, but they also lock you into a proprietary system that can be problematic to leave and they don't always interface well with certain donation or donor database solutions.
Uptime Guarantee
Your site needs to be online to work, so it's essential to find a website host with an uptime guarantee. Most hosts provide this as part of their Service Level Agreement for hosting your website and it's typically a percentage, such as 99.9% uptime.
If your web hosting does have a downtime event, most will provide hosting credits or a refund based on the uptime guarantee.
Some hosts, like Kinsta, have gone a step further, promising 100% uptime, due in part to the cloud nature of its services.
Best web hosting options for nonprofits
Below are some popular hosting providers that website owners can trust wholeheartedly.
The first three web hosts specialize in WordPress web hosting, while all of the hosting options include WordPress plans.
Kinsta
Kinsta is a WordPress web host that provides all types of services required for running a website. It uses state-of-the-art technologies for hosting sites of all sizes. The company has many service plans that can fit any size nonprofit, foundation or charity.
Kinsta also makes it easy to use its service with free migrations of your website. Clients can enjoy the highest website speed with Kinsta. It offers daily backup services and is linked to the Google Cloud Platform. Moreover, Kinsta is highly secure and offers top-notch data confidentiality.
WP Engine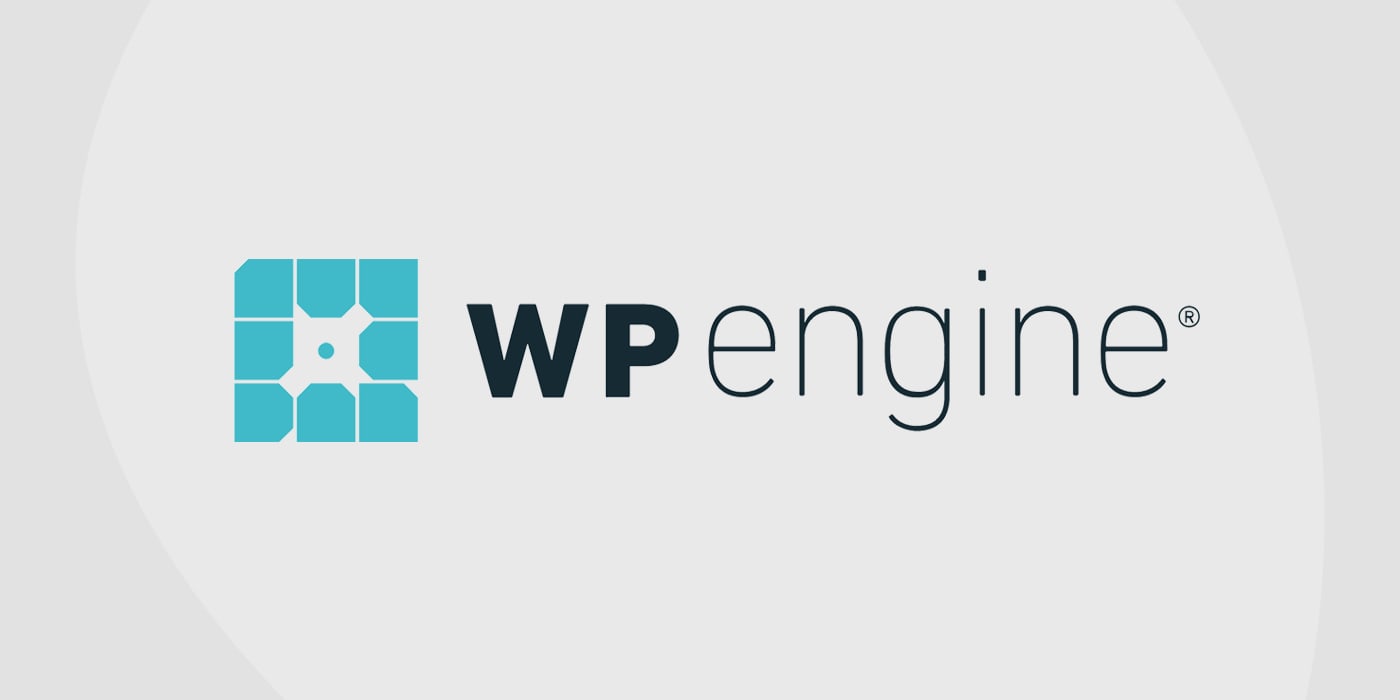 WP Engine is one of the most popular WordPress website hosting providers suitable for websites with a vast client base.
E-commerce websites mostly rely on this host for its unmatchable services. It maintains data back-ups as required by clients. The server acts rapidly increasing the speed of the website. Besides, WP Engine has an option for customized data caching. Users can get top-notch support from the service provider throughout. WP Engine creates a copy of a website for testing and implementing new features.
FlyWheel
WordPress.org officially endorses FlyWheel which is a massive achievement for this WordPress managed host.
It is unbelievably fast and offers power-packed performances. A WordPress site can run without any glitches on FlyWheel. Moreover, this host provides free demo sites to help developers design fantastic websites from scratch. Additionally, it offers high data security, and all the hosting plans are rich in features. FlyWheel stores data backups automatically, offers SSL certificates, enables CDN deployment, and other features.
In 2019 FlyWheel was acquired by WP Engine, however, the two still operate as separate companies with different benefits and experiences for users.
Siteground
Siteground is the perfect fit for nonprofit websites.
It is one of the most affordable hosts available today offering great hosting plans. The company provides unparalleled support to the WordPress developers' community and has WordPress-specific hosting options. Clients can choose the 'GrowBig' or 'GoGeek' plans since they allow custom caching. Therefore, a website becomes faster with this feature. Users can also alter their websites' addresses and do other complex work effortlessly using various plugins available on SiteGround. Start-ups can invest in long-term plans with this host and save money.
Knownhost
If a website owner is looking for a top-quality and high-performing host, he should not look beyond Knownhost. This website hosting provider offers top-notch services at a reasonable price, and users can enjoy a large amount of storage space. It invests a lot in maintaining the highest security on the website. Knownhost offers the best performing Virtual Private Server (VPS). It assures a high connection speed and uses high-end technology for website hosting.
Fun fact, Nonprofits Decoded is hosted with Knownhost using their fully managed WordPress Hosting platform.
Hostgator
Hostgator is the best choice for businesses expecting rapid growth on the online platform. It assures the highest uptime and allows clients to choose from a wide range of hosting plans. Moreover, it has promotional price offers for start-ups and provides for cheaper renewals. This host provides a free domain and an SSL certificate. Users can enjoy unmetered bandwidth and get a huge storage space. Therefore, nonprofit organizations shall be a gainer by opting for Hostgator.
These are some of the top-class hosts with fantastic features. So, you should go through their plans carefully and choose the best one.
InMotion
InMotion Hosting is one of the few hosting companies that remains independent (many are now part of a conglomerate known as EIG). This independence helps put a focus on customer service and reliability.
InMotion includes free backups with all hosting plans and can support unlimited email accounts if you opt not to use a service like Google Workspace or Microsoft 365. Their service is Linux-based and they use cPanel (a type of website control panel), but you'll likely never see the magic behind-the-curtain that keeps your website online.
They also offer discounts on hosting services for nonprofits.
Does anyone offer free web hosting for nonprofits?
DreamHost does offer a free shared hosting plan for nonprofit websites.
This discount applies once you've verified your 501(c)(3) nonprofit status with the company using your IRS determination letter.
Dreamhost also offers a 35% discount on managed WordPress hosting, which they call DreamPress.
Now, nothing is ever free. At Dreamhost your website would be a on shared plan, so that may not be the best accommodations for some sites that get higher amounts of traffic or have a large number of files (such as photos, PDFs, etc.).
Many of the web hosting options we've covered above have plans starting below $10 a month. With many of your donors giving online a website is truly something you should invest in to ensure uptime, reliable and donor security!
Common questions / FAQs about nonprofit web hosting
What is the best hosting service to use?
We're happy to recommend all of the companies above based on our testing and real-world usage.
We've personally used many of the web hosting companies listed above, such as Kinsta, FlyWheel, Hostgator and Knownhost for various projects and are confident they will meet the needs of most nonprofit organizations.
What is WordPress web hosting?
WordPress web hosting is perfect as it removes many of the pain points of traditional web hosting. This means more uptime and less worry for your nonprofit. Of course, to use WordPress web hosting, your website needs to be built with WordPress as the content management system.
Does a website need hosting?
Yep. For a website to be accessible by outside users you'll need web hosting.
If you're using a website builder like Squarespace, Wix or Weebly, however, they include hosting as part of the service and separate hosting is not necessary.
What are the most important hosting features to consider for nonprofit websites?
Each website and organization is different. Typically security certificates – known as SSL certificates – are an important consideration along with guaranteed uptime. From there, it depends on how you'll use the website. Is it just a brochure for your foundation? Or does the website have galleries of past fundraisers, donor events and serve as a hub to organize nonprofit volunteers? These factors may change your needs.
Does web hosting include email addresses for my nonprofit?
Some web hosts include email addresses for your organization as part of a hosting package. WordPress web hosting often does not include email addresses due to configuration differences.
While the email address hosting provided by web hosting companies is often fine, we recommend Google for Nonprofits or Microsoft 365.
Google for Nonprofits includes free access to the G Suite, including Gmail and Google Docs, after verifying your nonprofit. This is often a better solution for email addresses and provides a better user experience.