The world of nonprofit events ground to a halt in 2020. The COVID-19 pandemic caught all industries by surprise, with lockdowns crippling organizations around the globe. Nonprofits had an especially tough time with in-person events, like banquets, fashion shows and golf tournaments gone or transformed into virtual events. Charities and other NGOs rely on fundraising events to raise the capital they need to cover operations.
Nonprofits now understand the benefits of having virtual events, even if the pandemic is in the rearview mirror.
Digital auctions, virtual events and hybrid approaches to fundraising open up new avenues and allow for events to be larger than ever before.
Online auction platforms allow nonprofits to carry out this vital part of their fundraising activities and many organizations have been using these systems for years to great success.
With plenty of functions and features, silent auction software can host a silent auction or even one similar to eBay, creating a highly competitive bidding atmosphere while tieing into your email marketing and online donation systems.
This post looks at the top seven platforms for nonprofits to consider.
Givesmart
Givesmart makes hosting an online auction easy. Host your charity auction with this cloud-based solution specifically designed with charities in mind.
The advanced AI lets Givesmart optimize your auctioneering process, helping your bidders save money while increasing your revenues.
Givesmart is a useful online auction tool for nonprofits like associations, K-12 schools, and churches. The platform's feature-rich functionality includes modules for managing your donations, admissions, enrollments, career center, accounting, and all your event needs.
Users get pre and post-event promotional tools built into the platform, helping you build awareness around your auction before you go live. You get real-time updates and post-event reporting, allowing you to see your top donors and prospects.
Some of the standout auctioning features included with Givesmart are its silent and online auction, and the company offers world-class customer support.
32Auctions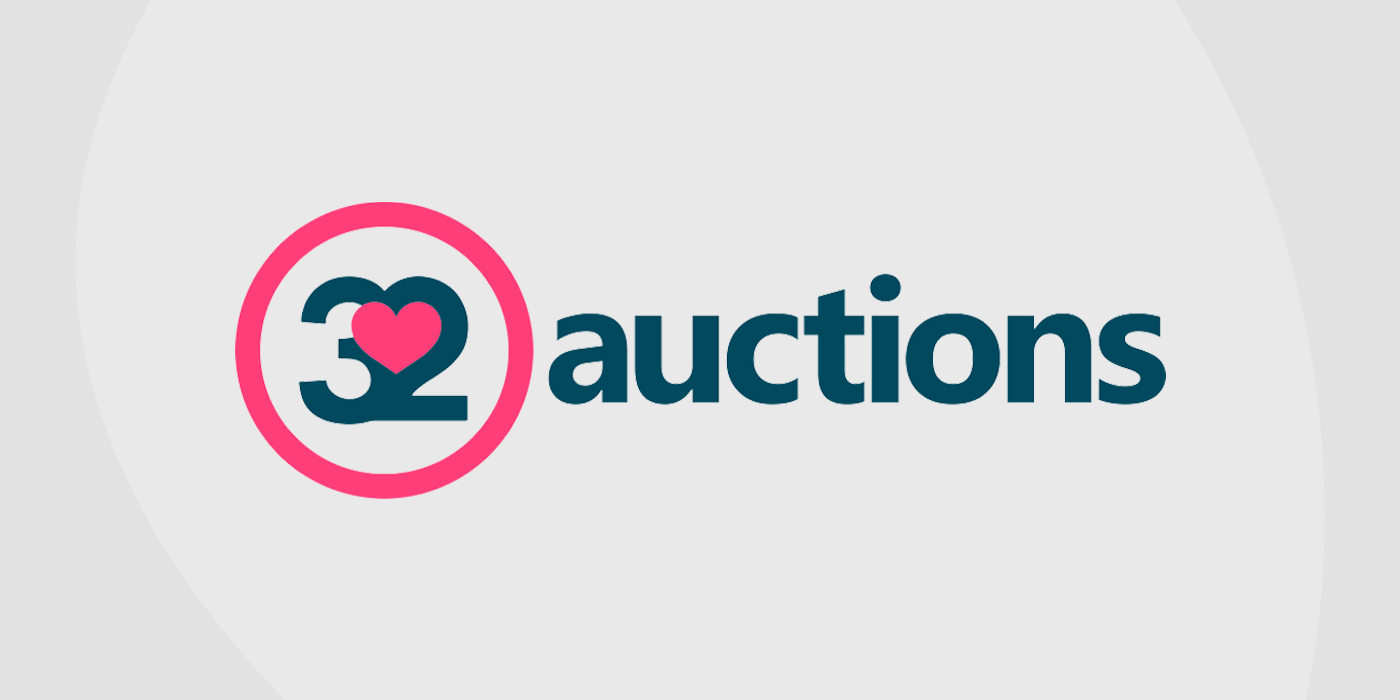 32Auctions provides nonprofits with another digital solution for an online auction platform. This software also provides functionality for silent or live auctions, offering you a cloud-based fundraising system to organize, manage, and track every aspect of your auctions.
Other unique features available on the 32Auctions platform include the goal meter allowing you to manage and track your personalized silent auctions.
You get options for mentioning highlighted sponsors, instant message notifications, and real-time tracking at your fingertips.
Amplify your online auction with bid sheets and scale your auction to meet your needs. 32Auctions has a flexible UI suited for the largest or smallest nonprofits. You also get convenient payment processors, allowing you to capture donations in leading currencies.
You get options for processing transactions using traditional methods like credit and debit cards, as well as new solutions like PayPal and other e-wallets like Stripe.
BiddingforGood
This online auctioneering platform is ideal for smaller fundraising opportunities and auctions. Nonprofits like schools, community centers, and animal shelters will find it useful for their fundraising operations.
BiddingForGood operates on the Panorama application from FrontStream, supporting bidding from any location, at any time.
To ensure your nonprofit or charity meets your goals, BiddingForGood provides you with a 24/7 auctioneering function to keep your auction live from start to finish.
The dynamic event management tools and friendly UI provide a seamless auctioneering process. You get access to the BiddingforGood community, helping you enhance your site's bidding activities, driving more donors to your CTAs.
To facilitate the closing, BiddingForGood offers several payment methods for capturing donations. You have credit and debit card options, but there's no option for e-wallets.
You also get a suite of custom reports for pre and post-event and an account manager dedicated to seeing your auction become a success.
HandBid
Get affordable mobile auction software from HandBid. This company assists with hosting auctions for nonprofits of any size.
HandBid helps you streamline the auctioneering process from start to finish. Set up auctions, manage guest lists, pre-assign your bidding paddles, process donations, and view helpful reports on your stats with the comprehensive reporting tools.
HandBid also comes with several tools to help nonprofits and charities enhance the auctioneering process and capture more bids.
Run the software platform across any mobile device or on desktops. Bidders would receive live updates, messages, and notifications if they got outbid.
HandBid offers a user-friendly interface with remote accessibility from anywhere with an internet connection. The platform also includes search functions to help your bidders find the right auction, and you get QR code functionality included.
Rally Up
Rally Up makes intuitive online auction solutions for smaller-sized nonprofits. The company operates in 10-countries, helping all charities, teams, schools, churches, and nonprofit groups accelerate their fundraising needs and goals.
With Rally Up, you can run live events, raffles, auctions, live sales, and crowdfunding events. This platform comes with advanced peer-to-peer fundraising tools and built-in mobile giving functions, including text-to-give options.
You get international support and multi-currency donations. The step-by-step interface makes it easy to use, and the company already has more than 500,000 global users.
Better World
Better World is another convenient auctioneering and crowdfunding platform to help charities and nonprofits meet their fundraising targets. You get free lifetime access with a full range of fundraising tools for your live or silent auctions.
Better World comes with mobile compatible auction templates and custom-branded pages to help you build awareness and sell tickets.
Professionally-designed donation pages increase your donor engagement, and the platform comes to PCI compliant for secure data protection.
Track, manage and engage with your donors through the platform UI, with a user-friendly dashboard for easy access to your campaigns. You get plenty of integrations and direct deposits into your nonprofit's bank account.
QGiv
QGiv is a final mention on this list, but it's a top contender for your online auction software.
This online fundraising platform comes with bidding features and includes standard features like and push notifications for your bidders to know when they win an auction or get outbid.
Bidders can check their watch lists and max bids on auctions. You also have functionality for creating fund-a-need donations, running a live auction with offline and in-app bidding. Allow registered bidders to invite their friends with custom virtual invitations.
There are plenty of widgets to help you customize your donation page, with easy navigation for the donor. The company offers fantastic customer service, and you get unlimited users with unlimited access to support and auction tools.
There are no long-term contractual obligations and no hidden fees. This system also integrates with all your CRM tools and sales funnels.