Nonprofits Decoded is a reader-supported publication. When you sign up or buy through certain links on our site, we may earn a small commission at no cost to you. View our ethics statement.
WordPress is a great platform for nonprofit organization websites. Not only is it free to use, but it's also open-source software, meaning the building blocks for a beautiful, user-friendly website are readily available. But to successfully create and maintain a WordPress site for a nonprofit, you'll need to choose a solid web hosting company. 
Don't know where to begin? We've got you covered. Below is the ultimate guide to WordPress web hosting for nonprofit organizations.
Why do I need web hosting?
Web hosting companies sell or rent space on their servers to store your website files, which contain important elements like website code (HTML/CSS), WordPress plugins, templates, images, videos and documents.
When a user types in the URL for your website, the domain directs the browser to the web host's server and loads them onto the screen. Without storing these files on a web hosting server, users will not access your website to make a donation, browse your events calendar or learn more about your mission.
Website Builders vs. WordPress Websites
Before we dive any deeper into web hosting, let's take a step back. If budget is a challenge—and for many nonprofits, it can be—you might also consider building your online home using a website builder like Weebly, Wix, or Squarespace. 
Website builder services have easy-to-use features that make it simple for anyone to select a template or theme, customize it, and publish. You can drag-and-drop content to suit your needs. They have low monthly pricing options that work for most budgets. And even better, web hosting is included in the overall cost, so you don't need to worry about finding the right company. This makes it a great fit for smaller nonprofits that don't have the resources to build and maintain a WordPress site.
Because builders use templates, one of the downsides is that layout and design can be limiting. You may not get your website to look exactly the way you want and some templates might look a little generic. You are also dependent on the specific website builder company to keep their platforms up to date in terms of SEO and usability on mobile devices. 
WordPress, on the other hand, is extremely flexible and customizable.
It's great for a growing nonprofit because you can scale your website up or down easily. But it does require a slightly heavier lift to get it up and running. This likely includes hiring a professional developer to set up the template and all of your website's specific requirements. Because WordPress has so many pre-built plugins and features, it's still a more affordable option than having a site coded from scratch.
Key features of nonprofit web hosting
With 79% of site visitors noting they won't return if they experience a site performance issue, quality web hosting is key to the success of any website.
Let's dive into some important features to look for in a WordPress hosting package (and frankly, any hosting package).
Uptime Guarantee
What is an Uptime Guarantee? It's just what the word says— the amount of time your site is up and available to visitors. Uptime is typically expressed in a percentage, so a website host with 99.9% uptime means that the website seldom goes down due to server issues.
Sometimes servers go down, whether it's due to power loss, network issues or software problems, rendering your website inaccessible. Let's say your company is in the middle of a big fundraising campaign and suddenly users cannot load the website. This could mean a loss of donations. So you'll want to find a website hosting company with the highest uptime possible and one that will recover quickly if, for any reason, the server goes down. 
Security
Like your computer at home, website host servers are susceptible to threats like viruses, malware, hackers and phishing attacks. If any of these threats compromise the server holding your website files, your website may go down. Or worse, your website could be deleted entirely. 
That's why security is so important when choosing a website host. Be sure to look for website hosting companies that offer security monitoring, meaning that someone regularly analyzes activity on the server and proactively updating their anti-virus programs and firewalls to prevent attacks.
Backups
Backups are another preventative measure that keeps your site safe. When a host takes an automatic backup of your website, that means it is taking a snapshot of your files and data and saving a copy of it in a safe place.
This is helpful if a user updating your website accidentally deletes a page or file, or if your files are somehow lost or destroyed by a malware attack. Most quality web hosting companies offer services to automatically backup your website daily so you can revert to a previous version or recover lost files.
Customer Service
This is a big one. Running a website isn't always smooth sailing. Top experts and website professionals know that unexpected things happen, even with the best hosting servers. When they do, you'll need a web hosting company with a strong customer support team.
Look for 24/7 support so you can contact them to resolve your issue as quickly as possible, no matter what time of day.
Additional considerations for a WordPress web host
The list above is a good place to start when considering a website host for your nonprofit. But there are additional things you'll want to consider for your WordPress site.
WordPress Managed Hosting
The best WordPress web host companies offer something called managed hosting. This is an added layer of services dedicated to making sure your WordPress site is not only set up properly but maintained to ensure it's running at an optimal level. Companies that offer managed hosting often have better server architecture designed specifically for how WordPress sites function, improving speed and performance. Choosing managed hosting can increase your monthly or yearly costs, but it's highly recommended and will save you headaches in the long run. 
Ease of Use
Website hosting can be complicated. There are many technical pieces to consider and there is a learning curve for how all of these pieces work together. Because of this, you want a website host that has a well-designed and easy-to-use admin panel. Some control panels are built with developers in mind, but ideally the website host company has considered non-developers who will need to manage their websites with less technical training. This will allow you or your staff to make updates more easily, reducing the likelihood of accidentally changing a major setting that could take your site down. 
Storage, Bandwidth and Traffic Needs
When shopping around for WordPress web hosting companies, you'll find each offers unique plans with lists of services at multiple price points. The price differences between plans and providers is usually set apart by how much storage your website needs, how much bandwidth is included, and how much traffic you anticipate your site receiving each month.
Storage is the amount of space your files take up on the server. Like the hard drive on your computer, each image, video, or code file takes up the room. Your developer should tell you what is needed, but for smaller WordPress sites with minimal content, starting with 3-5GB should be enough. And it scales up from there.
Bandwidth is the amount of data you can send from your website to the user. Think of it like water flowing through a pipe. If the pipe is larger, more water will flow through it from one point to the other. If the pipe is smaller, the water moves at a slower rate. If you expect to have a high amount of visitors to your website, you'll want more bandwidth so that each user can load your website or content without delays.
A good piece of advice for storage and bandwidth is to start small but add a little padding for extra security. Then monitor it for a few months to see what you are actually using. Most hosting companies make it easy to increase or decrease your storage and bandwidth at any time and some have moved to "unmetered bandwidth" plans which provided nearly unlimited usage.
Content Delivery Network (CDN)
A Content Delivery Network (CDN) is a set of servers and data centers distributed across the globe to help your website content load faster. Essentially, it caches copies of videos, javascript files, stylesheets, images, etc. to speed up the delivery to a user's browser. CDNs improve overall website load times (which Google uses in SEO rankings), lowering bandwidth costs and increasing content availability.
Security Certificate
An SSL (Secure Sockets Layer) certificate is the standard technology that authenticates and proves your website is secure. You may have noticed that some URLs begin with http:// and others have https://. When a URL starts with https://, it signifies to the user that they have a secure connection and any data submitted will be encrypted. Not only does it protect private information, it tells the user that they can trust you and your website. 
Many web hosting companies offer SSL certificates for free, but you can easily purchase them for an additional fee. If your collecting information like emails or contact info, or if you will be running sales transactions, an SSL certificate is essential for your nonprofit site.
Email Hosting
Most managed WordPress hosting providers do not include email hosting.
This isn't a bad decision, actually, as email is a completely different type of service, so it makes sense for them to focus on one solid product.
Many nonprofit organizations are already using Google Workspace for Nonprofits or Microsoft 365 for collaboration, cloud document storage and email. So, you may not even need email hosting.
Are there any free WordPress hosting providers?
Money is often limited for nonprofits, so you might be asking if there are any WordPress web hosting companies that are free. The answer is yes. But like most things in life, you get what you pay for. 
DreamHost
DreamHost has a free shared hosting plan that is built for nonprofits, however, it may not be the best fit for a WordPress website. The free plan is the most basic option offered and requires your organization to do more of the legwork in terms of site setup and ongoing security.
Essentially, many of the must-haves we outlined above may not be included as it's not a managed WordPress hosting service.
The good news is DreamHost does offer a 35% discount off its WordPress-specific hosting plan, DreamPress, for qualifying nonprofits. After signing up for their services, you simply submit a support ticket and include your IRS determination letter to receive the discount. 
The top 7 WordPress web hosting providers
Now that you're an expert on all-things WordPress web hosting, we've outlined the six best providers for your nonprofit website.
Kinsta
Kinsta was founded in 2013 and offers web hosting for WordPress-run sites only, helping to automate several processes involved in setting up and maintaining a site on WordPress. They offer free hosting migration, which means getting started is a breeze. Kinsta servers are located worldwide (not just in the United States) and are known to be very reliable—one of the fastest in the industry. 
Another great feature of Kinsta is that each install can have its own staging environment. A staging environment allows you to test plugins or site features before pushing it live. This type of setup sometimes needs to be built by a developer in some website hosts, so Kinsta's inclusion is a nice bonus.
Kinsta does not support email accounts, so you'll have to set those up through a service like Google Workspace for Nonprofits or Microsoft 365.
Pros
Cons

Fully managed WordPress hosting
Free migrations of existing website to Kinsta
Daily backups
Free Security Certificate (SSL)
Free CDN
Built on Google Cloud Platform
Will fix your website if hacked

Proprietary dashboard for managing website
Only 25,000 monthly unique visitors included in Starter Plan
WP Engine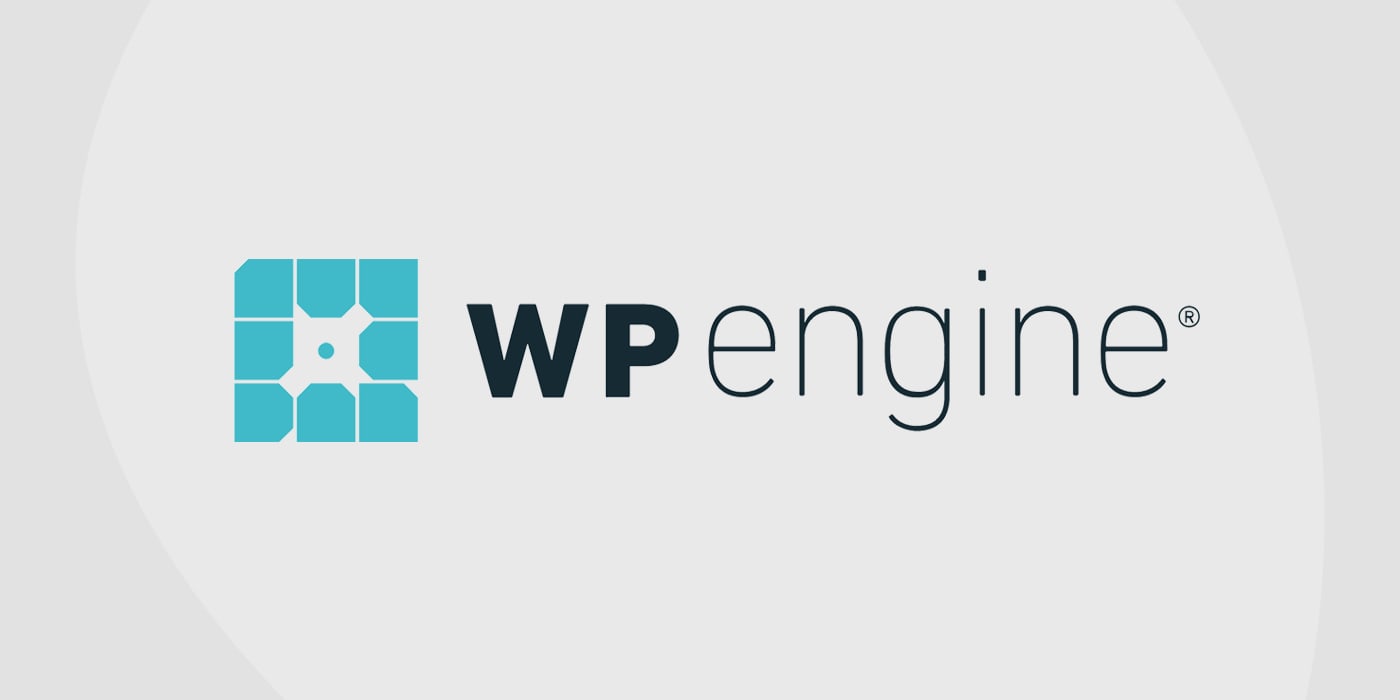 WP Engine is also dedicated solely to WordPress. They are known to have solid uptime performance and good customer service 24/7, 365 days a year. An added perk is that they include an SSL certificate for free with the subscription. 
One small note: WP Engine does not include domain name management or email account options. So if you are looking for those features in your website host for a nonprofit site, you may need to consider another option.
FlyWheel
FlyWheel was recently acquired by WP Engine, so expect similar levels of service and speed. Built with a functional and clean user interface, all of their plan options use VPS servers and industry leader FlyCache as the CDN. Another cool feature of FlyWheel is called blueprints, which allows you to save themes and plugin settings as a custom configuration for other projects or sites. 
Knownhost
Knownhost has been around since 2006. In addition to WordPress hosting, they offer a full suite of web hosting solutions, including email hosting. WordPress packages come with a dedicated IP address, a free backup system, 24/7, 365-day support and a 30-day money-back guarantee. What's not to like about that? 
Siteground
Siteground's WordPress hosting offerings include a lot of freebies. You get daily backups, free SSL, free email, CDN and free WordPress installation to get everything started. Their GrowBig plan is a great deal at $9.99/month, getting you 20 GB Web Space, 25,000 Visits Monthly, on-demand backup copies and a staging environment set up.
InMotion Hosting
Unlike many of its WordPress host competitors, InMotion Hosting handles domain registration, making it easy to buy or transfer your domain name and manage it with your website. They even throw in a domain for free with each account. Other than that, you'll find everything you need for your site including easy onboarding, industry-level reliability, security, and customer support.  
InMotion Hosting also offers discounts on nonprofit web hosting.
Nexcess
Nexcess, a Liquid Web brand, is a WordPress host built on scalability and speed.
While largely a host for enterprise and larger web clients, Nexcess has recently added dedicated WordPress hosting for smaller sites, bringing the same technology and knowledge at a lower starting price. Plans also include auto-scaling which means your website has no delay if your traffic surges for a special event like Giving Tuesday.
Websites are a digital must for any nonprofit, telling the story of your organization to new audiences every day. Through careful consideration and proper selection, you can ensure your website donation form, volunteer portal and program news are up-to-date and easily accessible.
Looking for more guides on nonprofit web hosting and reviews? View our digital strategy for nonprofits section.