Quite recently, numerous nonprofit organizations around the world have received large donations in the form of cryptocurrency.
Since digital currency is still an evolving subject for many people, there are a lot of pros and cons to consider to determine if it's a viable donation channel for your nonprofit. With proper knowledge of how cryptocurrency works and what it has to offer, nonprofits can make a well-informed decision.
As the world continues moving towards a technology-oriented lifestyle, organizations need to familiarize themselves with these rapidly developing concepts.
Today, we will look into the pitfalls in accepting cryptocurrency donations at your nonprofit. These will help you assess the risks associated with receiving crypto donations and the implications along with some of the common questions.
What is cryptocurrency?
By definition, a cryptocurrency is a form of digital asset that performs the same function as money, acting as a medium of exchange.
Much like an economy where the demand and supply of money are controlled, digital currency is also strictly monitored.
All cryptocurrencies being traded and transferred are recorded on the blockchain. This ensures the security of the transaction and provides "proof of stake" or proof of acitivty.
Three pitfalls in accepting cryptocurrency donations
While there are countless advantages of accepting cryptocurrency donations, especially as the younger generation moves away from credit cards and towards digital wallets, you should also keep the drawbacks in mind.
Crypto is highly volatile
The first major issue that most cryptocurrency investors face is the volatility of the asset.
If you observe the market trends, you will notice that the value of each cryptocurrency fluctuates quite rapidly.
If you're looking to convert the asset to dollars, you need to make a calculated move to ensure you receive the amount you were expecting at the initial time of donation.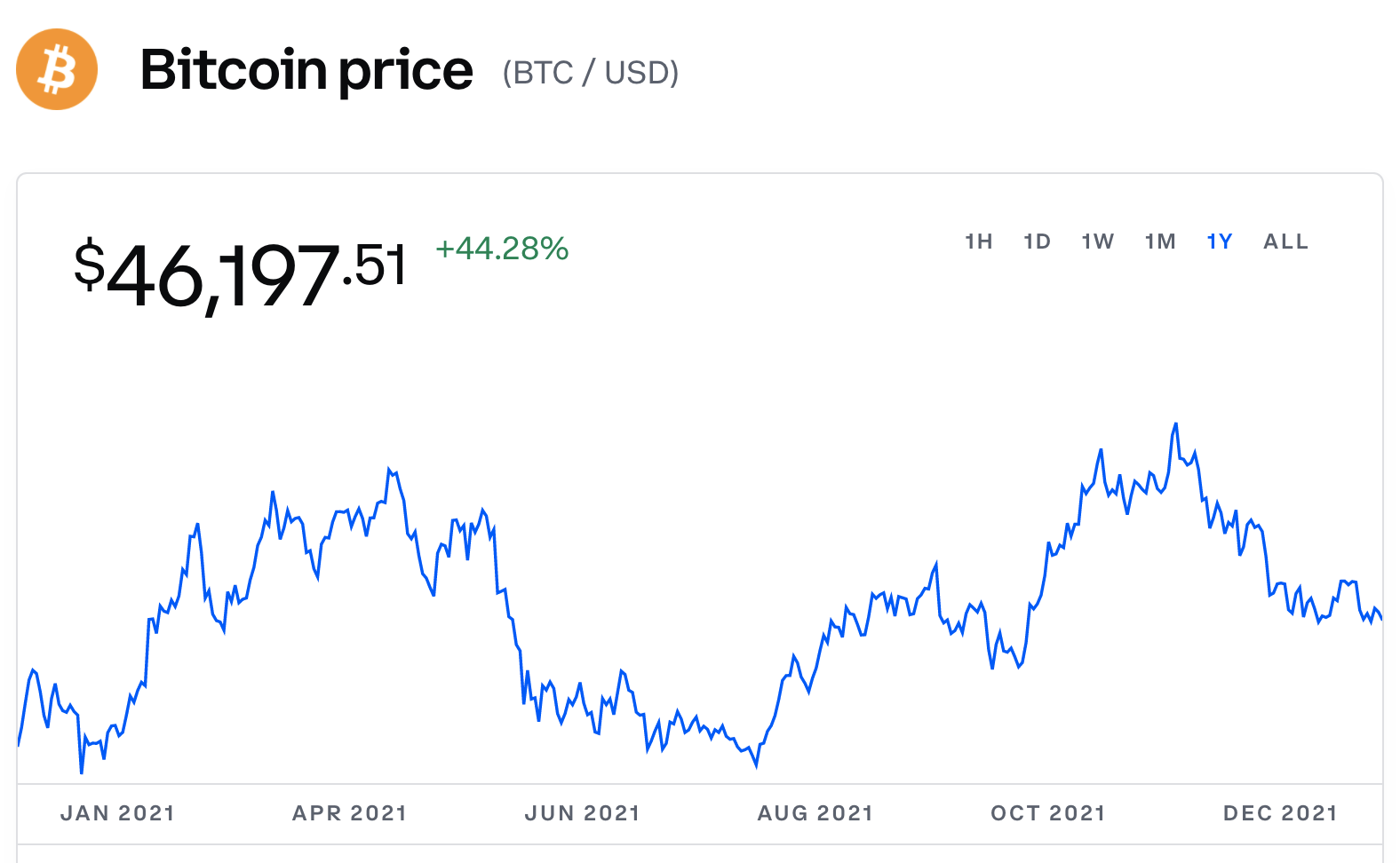 At the same time, you should engage in thorough research to identify cryptocurrencies that largely retain their value or appreciate in value. Various cryptocurrencies tend to become illiquid or lose their price significantly, making them worthless.
Upon receiving a donation, it is always a good idea to consult a third-party agency specializing in handling cryptocurrencies or to work with an intermediary to accept and convert your donations in real-time. Companies such as Engiven and BitPay will let you liquidate your digital currency in exchange for a small transaction fee.
BitPay, for example, has hundreds of nonprofits as part of its crypto fundraising solution and has processed over $37 million in donations since 2017.
As a nonprofit, you must understand that you hold the decision to convert cryptocurrency into cash or wait for a potential increase in price. This, of course, could also cause the asset to decrease in value – just like with stocks.
Original source of asset is unknown
When receiving physical cash donations, it is easy to trace the money back to the donor and identify if they obtained it legally. But in terms of cryptocurrency, identifying the source of the asset can be quite difficult. That creates a "don't ask, don't tell" situation between the nonprofit and the donor.
If the donor had obtained the sum of cryptocurrency via illegal means, your nonprofit might be at risk of clawbacks or future public relationships issues.
Simply put, once it is identified that the illegal money has been donated, police could confiscate it from you and give it back to the original owner. What's more, the international and domestic laws regarding cryptocurrency are still not consistent and ever-evolving.
It is always a good idea to consult a legal advisor regarding handling large amounts of cryptocurrency or any new asset.
Attracts the attention of hackers
The internet is a virtual space for everyone, including those waiting on the edge of their seats to intercept a big transaction.
While cryptography does ensure security when transferring cryptocurrencies, hackers can trace the money and hack it from your digital wallet if it's not converted to cash quickly.
What makes this even riskier is the fact that cryptocurrency has no insurance – such as the FDIC. That means that if your money or account is hacked into, any money you lose will not come back to you.
Also, if you end up losing the password of the digital wallet account, you lose ownership of all that was inside it.
Which cryptocurrencies should a nonprofit accept?
If you didn't already know, there are thousands of different known cryptocurrencies on the digital market.
However, not all of them have the same price or high exchange value. When receiving donations for your nonprofit, the currency must be assessed before engaging in the transaction.
What might sound like a lot of money may turn out to be a complete loss, especially if you have to pay the third-party transaction fee.
Bitcoin
Ever since the cryptocurrency market gained worldwide recognition, Bitcoin has been a dominant player. Any new investor or institution that shows interest in the market aims to get their hands on Bitcoins first. Even though this currency is well-recognized, it has a history of frequent fluctuations in value.
Ethereum
Bitcoins are indeed dominating the market, but Ethereum tends to come quite close. For years now, there's been a head-to-head competition between Ethereum and Bitcoin over market shares.
Even with all their efforts, Bitcoin holds an astounding 47% of the market while Ethereum only holds 18%. However, Ethereum is desirable because of its decentralized finance system, which omits the need for third parties. Eterhereum is also popular with new asset classes such as NFTs.
Dogecoin
Ok, we're not really serious with this one, but another popular coin is Dogecoin. For anyone familiar with memes, "Doge" is a very familiar term.
With an astonishing growth rate of 4000%, Dogecoin surprised most of its investors with its considerable price rise.
But accepting something like Dodge is at your own risk, as it's prone to fast crashes.
Solana, Cardano and Litecoin
These three are also popular in trading on apps like Coinbase and represent specific advantages over Bitcoin.
Time will tell how popular they remain and if they gain momentum and real adoption.
Frequently Asked Questions
Are cryptocurrency donations taxed?
As virtual currency is recognized as an asset to the nonprofit, it will be subject to general tax regulations. In order to accurately calculate the tax, nonprofits are required to place a market value in dollars on cryptocurrency.
Can cryptocurrency donors remain anonymous?
When dealing with cryptocurrency, donors can choose to keep their identity hidden from the receiving nonprofit organization.
Can nonprofits engage in direct trading?
Legally, nonprofit organizations are allowed to engage in peer-to-peer and direct trading in the marketplace. In which case, any profits made will be claimed by the organization and is not considered the donor's gain.
Which well-known nonprofits have engaged in cryptocurrency donations?
The most renowned organization to widely accept cryptocurrency donations was UNICEF. They have a UNICEF CryptoFund which can store, receive and send out cryptocurrency.
Save the Children began accepting donations in Bitcoin back in 2013. Now it is able to receive donations in the most widely known cryptocurrencies.
Are there any quick ways to accept cryptocurrency donations?
Another way to give cryptocurrency is via a trusted network, such as Every.org, which serves as an intermediary for your donation.
Every.org – which is a 501(c)3 – takes and processes your cryptocurrency and then sends your selected nonprofit cash, removing the typical barriers to entry.
Ready to take the next step on the blockchain?
As cryptocurrencies' laws aren't clear yet, it is always risky to accept donations without proper research.
There are certain advantages, such as the chances of making profits on rising prices, but that can only be obtained when handled carefully.
Looking to implement cryptocurrency fundraising as part of your digital strategy?
Make sure to check out our guide on
accepting Bitcoin donations
to your nonprofit.
Ready to accept cryptocurrency donations on your nonprofit website? Our guide can help you understand some of the ways to crypto fundraise and enter the modern age of giving.